The most wonderful time of the year is quickly approaching and we're here to help you find the perfect gift for the smokers in your life. Whether you're an experienced smoker or not, finding a gift that's just right isn't always easy. Fortunately, the pros at Freeze Pipe are here to help!

Why Buy a
Glycerin Piece?
Frozen glycerin chambers cool smoke by over 300 degrees. Pop one of these chambers in the freezer for 1-hour and as smoke passes through it's instantly cooled for a dramatically smooth and chilly toke.
⛄ Icy smooth smoking experience that outperforms non-glycerin bongs
❄ Enjoy bigger tokes without the throat burn, coughing attacks, or water chugging
⏰ 1-hour freeze is all you need, but it's okay to freeze our glycerin chambers for longer (days, weeks, doesn't matter)
📦 Free & Discreet Shipping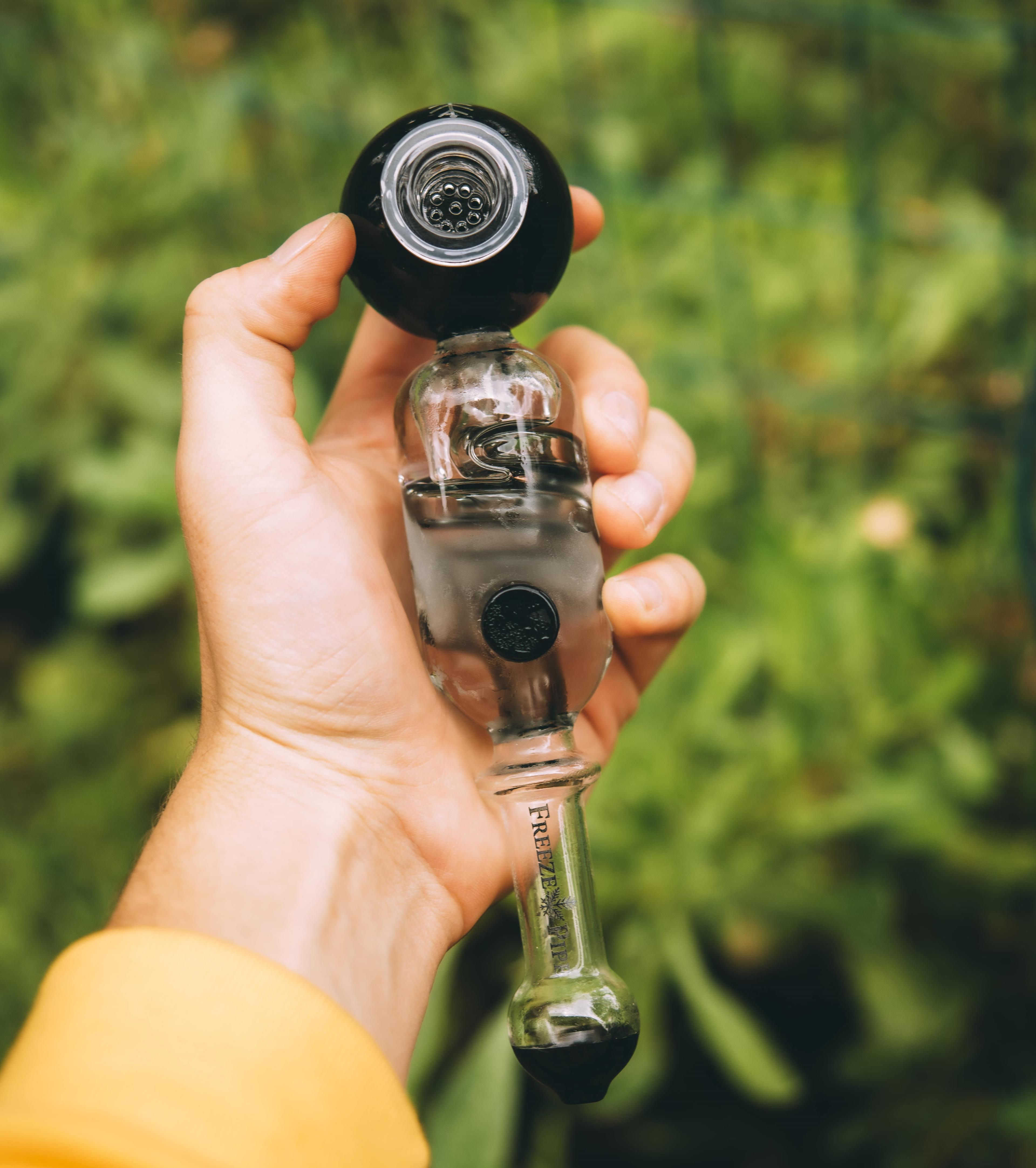 Freeze Pipe $69.95
Bong-Like Hits From A Handpipe: Simple, effective and highly impressive. Enjoy smooth and chilly hits that feel like they're from water bong costing 2x as much. The piece that started it all our handpipe offers a view-shattering experience that's been trusted by thousands.
Backed By The Best: Whether it's popular cannabis influencers like Dope as Yola and Koala Puffs, or celebrties like Joey Diaz and Andrew Schulz, they all rave about our handpipe. It's the product that started this company and volume-wise still our most purchased product.
Bubbler Pro Kit $149.95
Where Size & Power Meet: Insanely smooth. Our revolutionary Revolver glycerin coil provides a view-shattering experience while the upgraded showerhead perc efficiently churns water.
Wow Factor When Unboxing: The included Kit accessories functional to use and guaranteed to light up anyone's face when unboxing!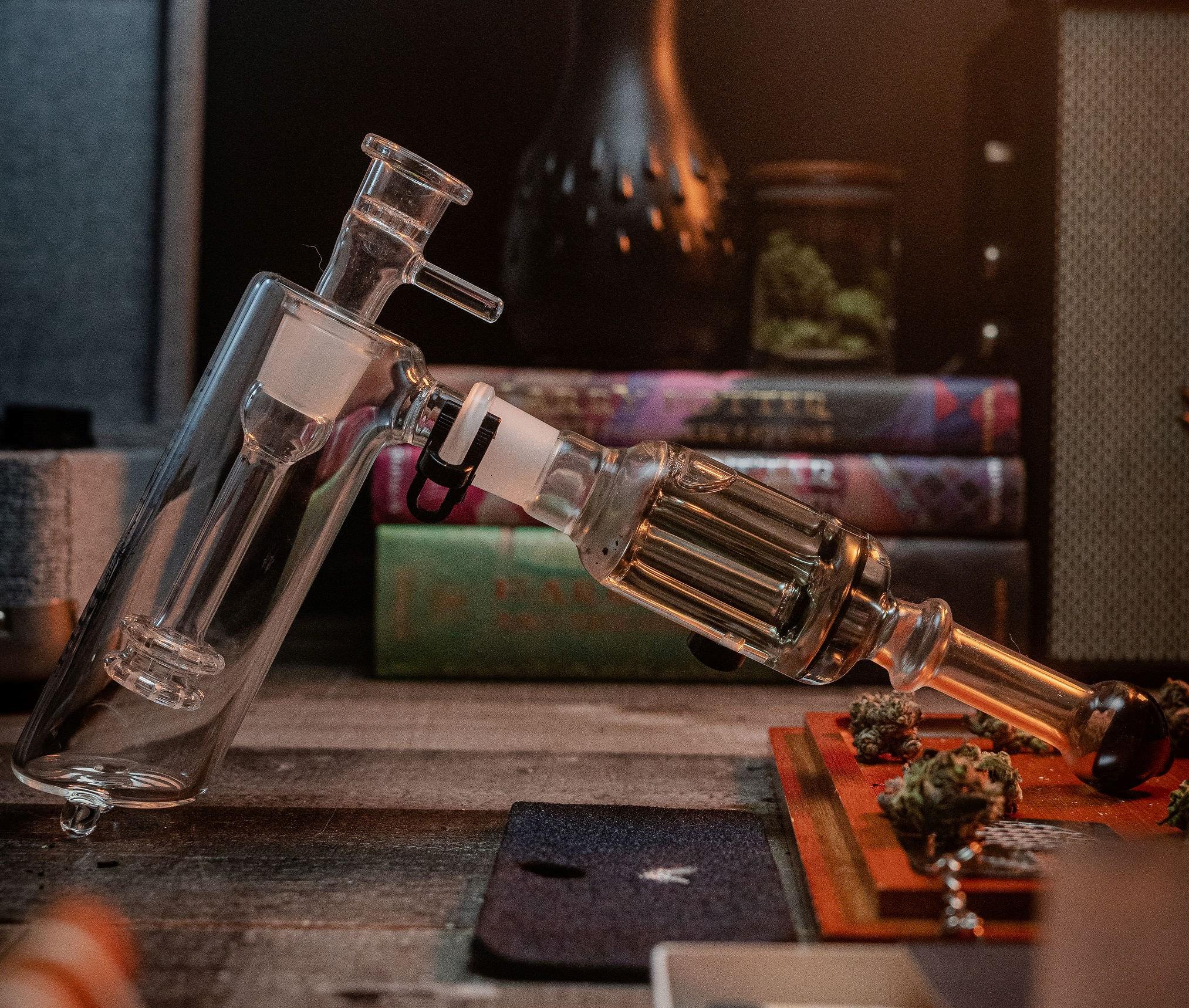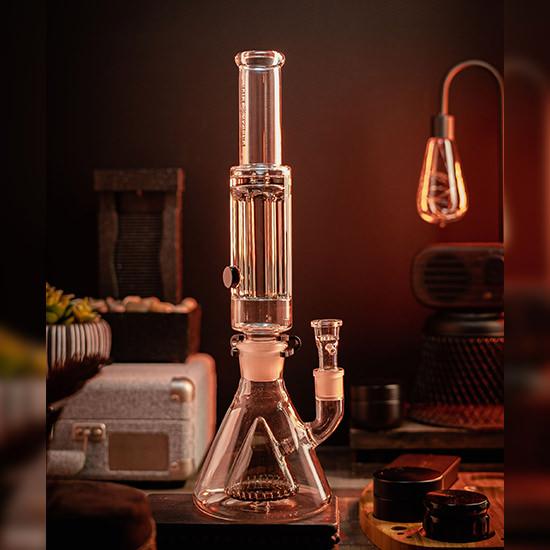 Bong XL $219.95
Our Most Popular Bong: Pound for pound the smoothest bong available. The upgraded showerhead perc churns water like an angry ocean. Freeze Pipe's exclusive Revolver glycerin coil promotes outrageous air-flow and cooling power.
Highly Rated: With over 120 reviews, the Bong XL boasts a 4.8 star rating.
Recycler Bong $219:95
Versatility Personified: Our most versatile piece, the recycler bong smokes dry herb and concentrates like a champ. Recycling water function means the longer you pull the more cleansed smoke becomes.
Where It Fits In: Not quite as smooth as the Bong XL for smoking dry herb, but a lot better than the XL when it comes to dabbing. This Recycler Bong makes an outstanding dab rig and a very good dry herb bong. Few pieces we've ever tried walk this line better than our Recycler Bong.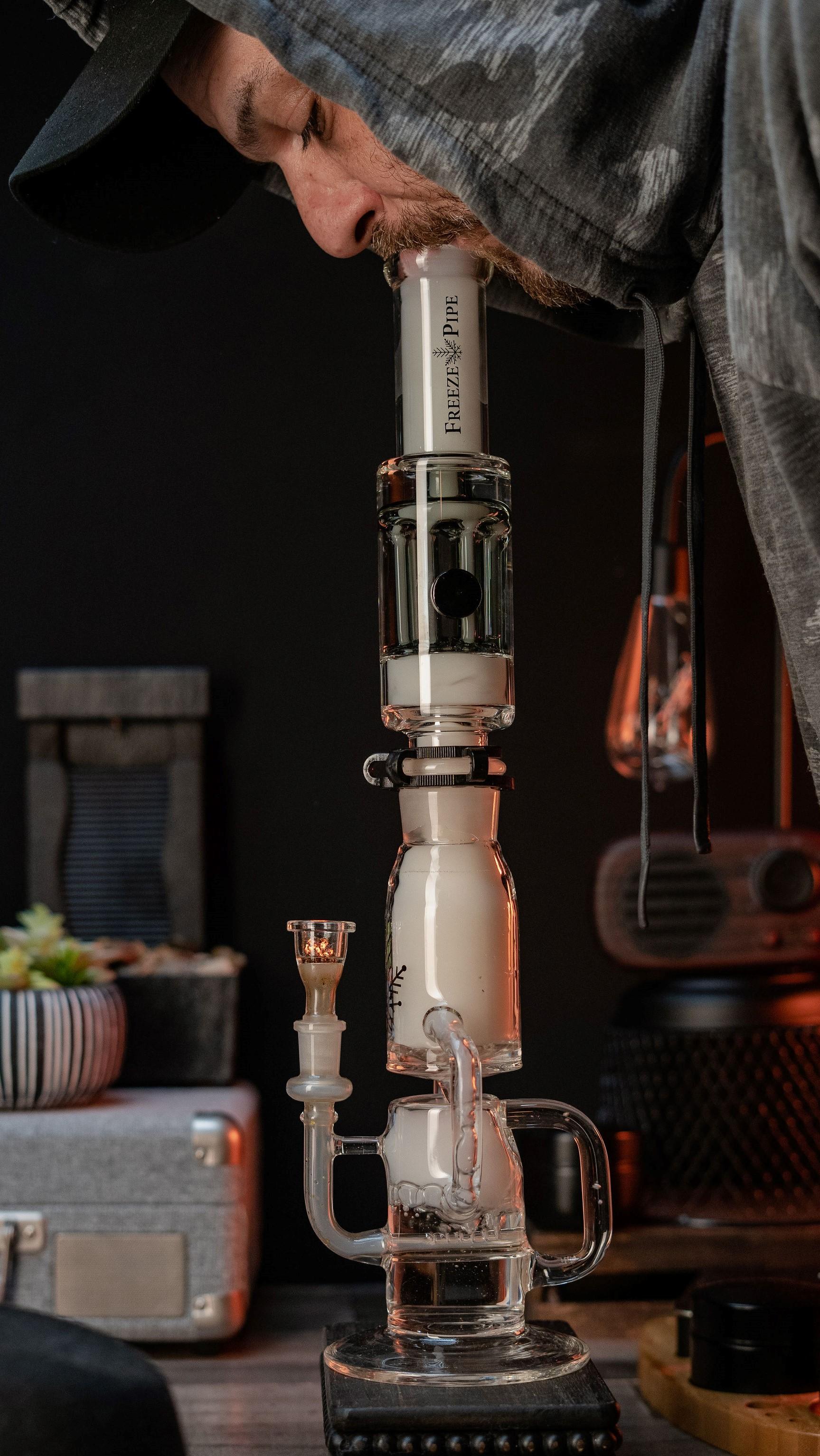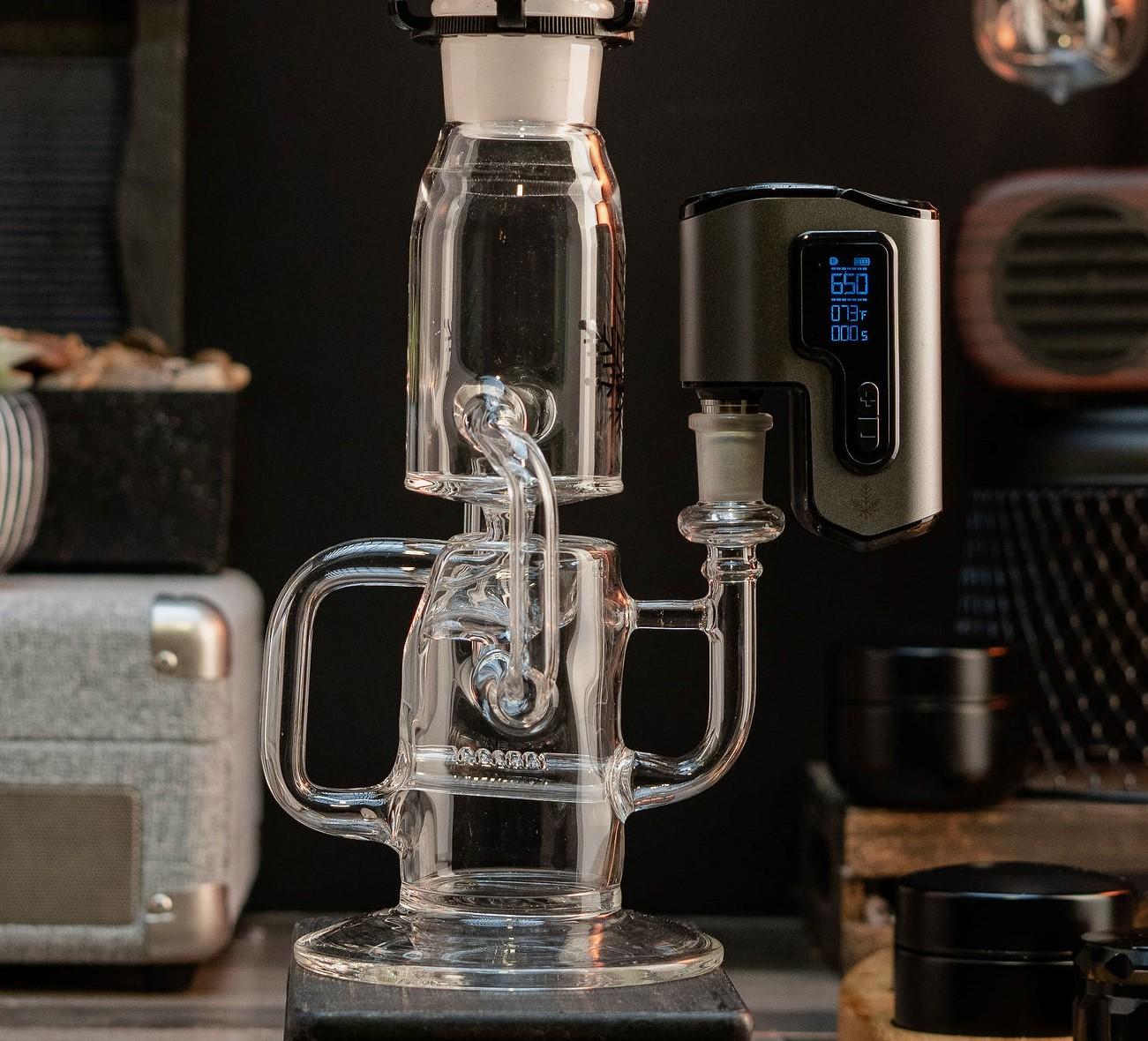 E-Nail $99.95
Best Way To Dab: Saves time, headache and brings unmatched precision. Select any temperature between 200 - 750 degrees via the LED display. Simple press-and-play function allows for mouth watering dabs in a fraction of the time it takes with bangers and torches. Speaking of fractions, our E-nail provides more control and is 1/3 of the price for a Puffco Proxy.
Abundance Of Features:
Adjusts to fit 14mm and 18mm bowls

Quartz dish promotes nuanced flavor

LED display: Temperature, countdown timer, battery life and more!

Portable & rechargeable
 Become a VIP member 
👇 Get exclusive sales, early access to product drops and more by joining our VIP email & txt list 👇