How To Smoke Without Coughing: Expert Tips To Ease Your Throat 🥵💨
Getting baked is always a good time, but coughing can be a real buzzkill. However, there are ways to minimize it so you can enjoy a smooth and clean smoking experience. In this blog post, we'll explore expert tips and techniques on how to cough less when smoking weed, from choosing the right smoking device to proper rip techniques and hydration. Get ready to embark on a journey towards a more enjoyable and cough-free smoking session!
Today's Agenda:
"Choosing the Right Smoking Device"

"Proper Rip Techniques"

"Hydration and Throat Care"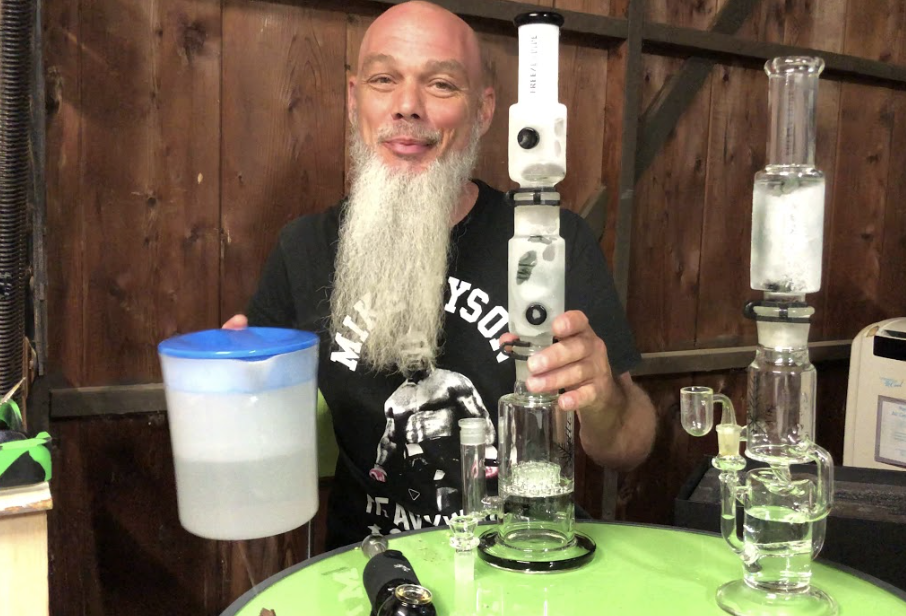 1. Choosing the Right Smoking Device
Your coughing experience when smoking cannabis can be greatly influenced by your method of consumption. A smooth piece like the Freeze Pipe offers advanced percolators and glycerin coil pieces for the smoothest hit possible. We will explore how the innovative features of the Freeze Pipe can enhance your smoking session by reducing coughing.
What is the smoothest piece? (Freeze Pipe)
Freeze Pipe offers the smoothest pipes, bongs, bubblers, and dab rigs available on the market, designed to minimize coughing and cool down you hits. Its unique design and innovative features set it apart from other smoking devices.
Features of the Freeze Pipe include:
Thick/Durable glass

Sleek aesthetic

Scientific Percolators

Freezing Glycerin Coil
Freeze Pipe's Advanced Percolators
Freeze Pipe's advanced percolators provide water filtration, resulting in a smoother hit and less coughing. The percolators filter and cool the smoke, leading to larger clouds with no afterburn and less coughing. Moreover, the integration of glycerin chambers further cools the smoke by over 300 degrees, allowing users to inhale deeply without discomfort.
The removable glycerin coil pieces in Freeze Pipe add extra cooling power to you piece, further reducing coughing when smoking cannabis. The glycerin coil in a Freeze Pipe serves to cool smoke by being placed in the freezer to chill the glycerin inside the coil. When smoke passes through the frozen glycerin coil, it is instantly cooled, providing a more enjoyable smoking experience by reducing the impact of irritating substances.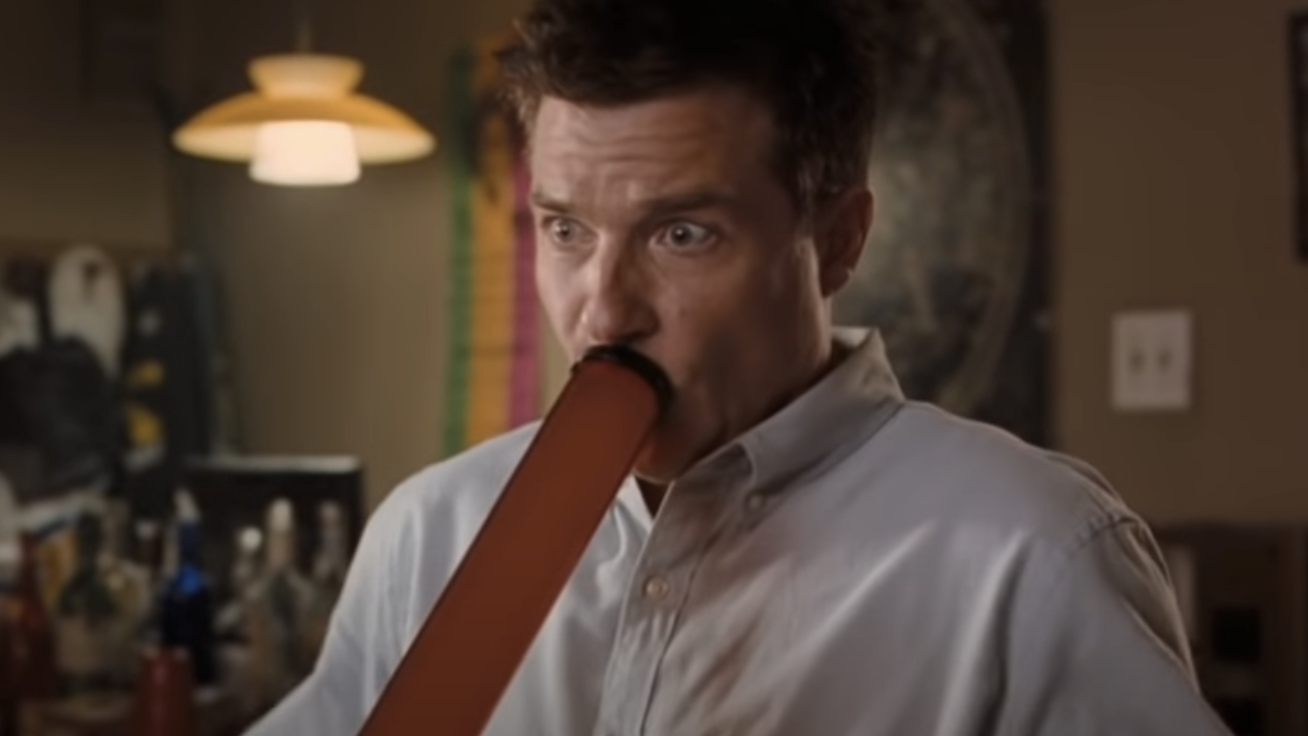 2. Proper Rip Techniques
Proper rip techniques can help minimize coughing when smoking weed. By taking smaller hits, inhaling slowly, and taking deep breaths, you can reduce irritation and coughing. We will detail these techniques and their implementation for a more relaxed smoking session..
Taking smaller hits when smoking weed can help prevent coughing and make the experience more enjoyable. Research has shown that there is no meaningful discrepancy in the effects between taking smaller hits and larger hits when smoking weed. However, taking smaller hits may make the weed last longer and permit you to experience the effects more quickly.
Inhaling slowly when smoking cannabis can reduce coughing by allowing your lungs to adjust to the smoke. Taking slow, deep breaths while inhaling the smoke can help to cool the smoke before inhaling, which may make it easier on the throat and lessen the chance of coughing. The benefits of inhaling slowly go beyond just reducing coughing. It facilitates better absorption of THC, the active compound in cannabis, into the lungs, potentially intensifying your high.
Deep Breaths Before The Rip
Taking deep breaths before smoking weed can help minimize coughing by ensuring the smoke reaches your lungs more efficiently, thus reducing the cough reflex and promoting better lung function. Deep breaths enable the smoke to be inhaled through the mouth and into the lungs, traveling through the network of airways and depositing the smoke effectively. So, when you do sesh, remember to take deep breaths for a smoother experience.
3. Hydration and Throat Care
Hydration and throat care are essential for reducing coughing when smoking weed. Here are some tips to help minimize coughing:
Sip water before and during smoking to keep the throat hydrated and reduce irritation.

Use a clean bong to ensure a smoother smoking experience.

Avoid low-quality cannabis (mids), as it can be harsher on the throat and cause more coughing.
Sipping water before and during the sesh can help minimize coughing by keeping your throat hydrated and reducing irritation. Drinking water before smoking can prevent dehydration and may reduce symptoms such as dry mouth and throat. Not only does it help keep your throat lubricated, but it also ensures that your body is adequately hydrated for a more enjoyable smoking experience.
Using a clean bong when smoking weed can help reduce coughing by preventing the buildup of harmful irritants. A clean bong decreases the amount of harmful chemicals and toxins inhaled, as the water filters out toxins and cools the smoke, making it less harsh on the lungs. To minimize coughing during smoking, it's advisable to deeply clean your bong about once a week.
Avoiding low-quality cannabis, or "mids," can help reduce chronic coughing by ensuring you're smoking a cleaner, smoother product. Research suggests that smoking low-quality cannabis may lead to potential lung damage due to higher levels of toxins and carcinogens.
When selecting high-quality cannabis, look for:
Quality Terpenes

A Sweet/Funky Aroma

Visible Crystals

Soft/Fluffy Buds
Opting for high-quality cannabis and steering clear of "mids" can lead to a less irritating, cough-free, and more enjoyable sesh!
This Month's Best Sellers:
Best Selling Accessories:
 Become a VIP member 
👇 Get exclusive sales, early access to product drops and more by joining our VIP email & txt list 👇
All content at Freeze Pipe is for educational, tobacco, herbs and entertainment purposes ONLY. This website is for mature audiences only. We strongly encourage those users under 21 years of age to EXIT this site immediately. We do not condone the use of illegal substances.
The Website is provided on an "as is" and "as available" basis. 
Freeze Pipe makes no representations or endorsement about the
suitability, timeliness or accuracy of the Website.
All companies, pipes, wraps, uncategorized products, service providers and other entities referenced, products, names, labels etc within theFreezepipe.com are intended for legal tobacco/smoking mixture, entertainment, educational and to be used by adults (21 years or older) only. Any other use of such products, by minors or for use with controlled substances is prohibited and may constitute a violation of International, Federal, State, and/or Local laws